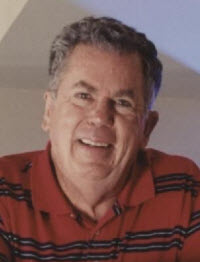 Allen Keesler
Chairman of the Board
Since joining Jahna as President and CEO in 1997, Allen has successfully continued to nurture the company into being Florida's leading independent sand supplier. Allen initially agreed to join Jahna for a two year period that has now evolved into a second career spanning two decades. Previous to Jahna, Allen spent 33 years with Florida Power Corporation (currently Duke Energy). He began with Florida Power in 1963 as an engineer and held various management positions. In 1982, he became president and CEO of Talquin Corporation, Florida Power's former real estate subsidiary. Allen later moved into the role of President and CEO of Florida Power, the position he held from 1988 until 1996 when he retired. Allen attended the University of Alabama majoring in Engineering, and Rollins College where he received his degree in business.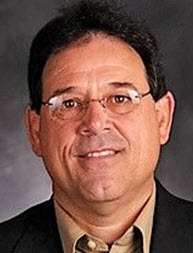 SAM MORRONE
President and Chief Executive Officer
Sam joined Jahna as President / COO in 2015 and was promoted to CEO in 2018. He is responsible for managing all business units and operations of E.R. Jahna Industries. Before joining Jahna, Sam had a 20 year career with Philips Lighting with several roles working his way to a plant manager position. While at Philips, Sam served as Plant Manager at the Paris, Texas and Salina, Kansas facilities. Sam then moved on to the Campbell Soup Company for the next 14 years managing multiple operations for Campbell Soup and subsidiary Pepperidge Farms. While with Campbell and Pepperidge Farms, Sam served as Plant Manager at the Paris, Texas facility for 5 years, plant manager at the Maxton, North Carolina facility for 5 years before serving as Plant Manager of the Pepperidge Farms Lakeland, Florida until 2015. Sam earned his Bachelor of Science degree in Business Administration, majoring in Accounting from West Virginia University (1978). He also completed an Executive Education Program at Indiana University Graduate School of Business (1993).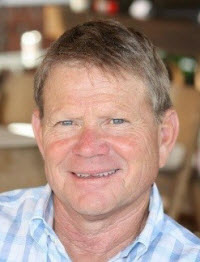 Emil R. Jahna III
Vice President
Oldest of Emil Jahna Jr.'s four children, Emil has been in and around the family mining business since a very young age. Before joining Jahna, Emil attended the Colorado School of Mines and worked for a brief time in underground coal mines in Southern Colorado. Emil currently plays an active role in mines planning and mineral deposit prospecting. In addition, his other roles include land acquisition and management, mine reserve development, and management of Jahna's agriculture division, Clermont Farm and Sod. Clermont Farm and Sod includes cattle, citrus, timber, sod production, and row crops. Emil continues to play an active role in industry associations. Emil served as a board member of Florida Concrete and Products Association from 1990 to 2000 and was honored to serve as president from 1997 to 1998. He is highly active on the board of the Florida Limerock and Aggregate Institute.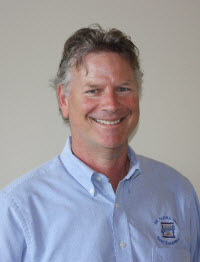 Jim Jahna
Vice President and Chief Financial Officer
Jim Jahna is the CFO and Senior Vice President of E. R. Jahna Industries, Inc. Over the years, Jim has participated in all aspects of the business. Along with his current duties as CFO, he also oversees many facets of the Jahna family office. He is also very active in NOLA Land Company, which retains most of E.R. Jahna's mining properties as well as other holdings. Jim is the third of four siblings in the second generation of the Jahna mining family. In 1981 he received his Bachelor of Science degree in Business Administration from the University of Central Florida. In 1999 he attended the prestigious Stanford Executive Program, at Stanford University's Graduate School of Business. In 2000, he furthered his education by receiving a Masters of Business Administration from Webber International University. Jim serves on the boards of the UCF Foundation, the Lake Wales Care Center Foundation, Global Leadership and the Jahna Foundation.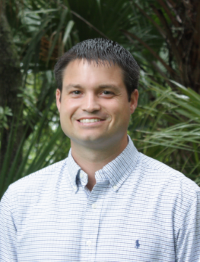 Adell Jahna
V.P. Sales and Marketing
Adell began his career in construction aggregates in 2009 as an accounts manager for S&R Logistics, the Jahna family's aggregate hauling division. In 2010, Adell joined E.R. Jahna in a sales support role working on numerous projects to assist the company in leveraging today's technology. Since 2010, he has established and worked to grow the Savannah, GA market as well as other business development initiatives. Today, Adell's responsibilities include providing leadership to the sales team as well as developing and implementing sales, marketing, and business development strategies. Like all of our sales team, Adell is heavily involved in several industry associations as well as serving on the board of the Lake Wales Care Center. Adell earned a bachelor's degree in Building Construction from the University of Florida and completed a Master's Degree in Business Administration from Webber International University.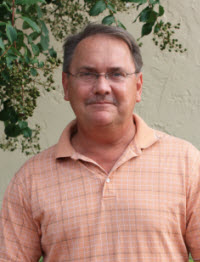 Kirk Davis
V.P. Environmental and Geological Services
Kirk has served as director of Environmental and Geological Services at E.R. Jahna Industries, Inc. since 1996, and is currently Vice President. Prior to joining Jahna, he worked at several environmental engineering and consulting firms in Florida and Georgia performing environmental, geological, and hydrological studies. His responsibilities at Jahna include environmental permitting and regulatory compliance for each of the mining operations, coordination of environmental engineering and surveying consulting services, mine reserves and sand quality evaluation, mines planning, supervision of prospecting activities, and assistance with contract dredging projects. Kirk holds a Bachelor of Science degree in Geology from the University of South Florida (1984) and an Associate of Arts degree from Brevard College (1981). He is a registered professional geologist in Florida, and is a longstanding member and former officer of the Southeastern Geological Society.