Join the Family
Everyone wants to make a difference. Come join us and not only help build roadways and houses, but build a career and a partnership. It takes more than one individual to fill our stockpiles – it takes a whole team. Together, our employees work hard, look out for each other and get their boots dirty.
At Jahna, we stand behind our reputation and offer a safe environment for you to learn and grow and have satisfaction in a job where you can be more than just a footprint in the sand.
"At E.R. Jahna, you're not just another number, you're part of the FAMILY."

Is your closet filled with steel toe boots instead of loafers?
At Jahna, we offer much more than just a paycheck. We offer you the chance to work for a company that you can take pride in. A company that is contributing to its community and local infrastructure. We value our People and that shows in the benefits we offer.
Competitive Pay
Advancement Opportunities
Life and Disability Insurance
Discretionary Profit Sharing
Health Fairs
Employee Referral Policy
Cancer and Accident Insurance
Paid Vacation
Worker's Comp Coverage
Safety Bonuses
Bi-Annual Employee Meetings
Personal Days
That is the Jahna Standard for Safety and what we hold our employees to each and every day. We look out for each other whether it's in the office, the shop, or out in the field, safety is our top priority.
Safety is a team effort and with that in mind, we encourage everyone to be a Safety Leader. Creating a safe work environment and culture in which safety is woven into every action and decision has resulted in a stellar safety record. These achievements are no accident. Safe work records result from a group of folks that are always looking out for each other and putting each other's wellbeing above all else.
"We want to send you home better than the way you came in." Sam Morrone, President

Do you prefer a safety vest over a suit?
ER Jahna reinforces our commitment to safety with weekly safety meetings at all of our locations and ongoing training. All new hires receive site specific training and all of our programs and policies meet those set as industry standards by MSHA.
Building Better Communities
At ER Jahna, we're proud to say that we've been contributing to our local communities for over half of a century. We strive to recruit locally and provide jobs to help support homegrown economies. Our HR and management team regularly attends local career fairs and community functions in order to find the best, local talent possible.
"Supporting our local communities is a family tradition." Jim Jahna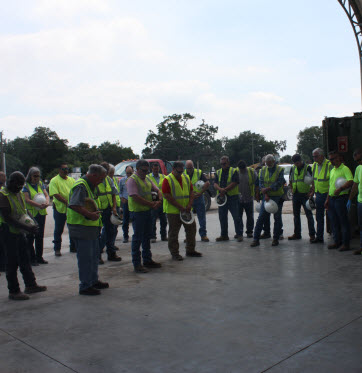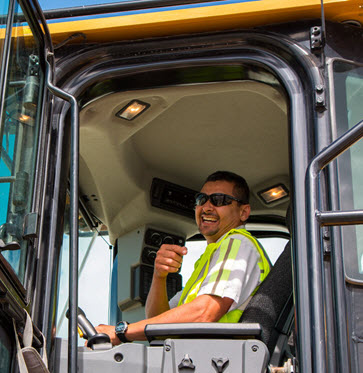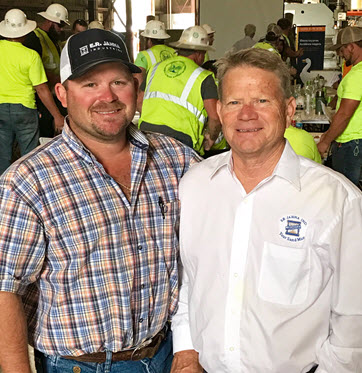 Ditch the air conditioning and get some fresh air.
We're not afraid to get our hands dirty at work and the same goes for in our communities. We know that being a good neighbor requires more than just financial support- but also our time and our passion.
Join the Jahna Family and help build a legacy you'll be proud to leave behind. Fill out an application and submit it to hr@jahna.com, fax (863)676-9431 or mail to our Corporate Office, ATTN: Human Resources.
*All Applications must be completed in their entirety to be processed.